Vasectomy Season: Three Times of Year Men Schedule Vasectomies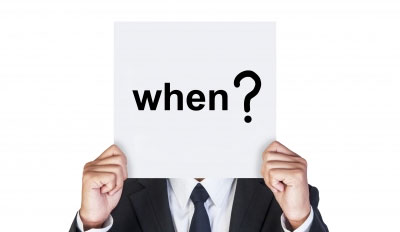 The vasectomy procedure only requires a short recovery period, normally around 2-3 days of rest and then most men can return to daily routines with the exception of manual labor and intercourse (a bit more time is needed before either of those take place). However, even brief, this recovery period is necessary. Even a non-invasive procedure is still a medical event, and any strain to the groin area can potentially lead to complications and pain. We want patients to take their recovery seriously, and are pleased that almost everyone does. 
In order to help guarantee a period of solid rest, many of our vasectomy patients will specifically schedule the procedure during certain times of the year. There is a natural convenience in booking the procedure just ahead of time when you'd normally plan on resting/taking time off anyway. In case you're interested in getting a vasectomy and hoping to schedule the procedure during a time that works best for you/your family/your partner, we've provided some options to consider below.
During March Madness
If you're a basketball fan, or perhaps simply looking for a break right before spring, consider scheduling your vasectomy in late February/early March. March Madness is by far one of the most popular times of the year for vasectomies. You can book your procedure appointment ahead of a long weekend during the tournament easily, and then enjoy the required relaxation period with whatever games that most interest you.
During the summertime
Summer offers a very natural opportunity to take a break either during the week or opting for a long weekend. As long as you're resting after the procedure, it doesn't really matter where you are, so you can be at home, outside, on a vacation, etc. Please consult with your doctor ahead of any trips to ensure that any location/activity is safe post-procedure. For example, it's generally advised that you stay out of the ocean in the days following your vasectomy. You want to allow your stitches to heal fully and keep the risk of infection as low as possible. 
During the holidays
Many people take time away from work/their usual routine during the holiday season, especially in the week between the holidays and the new year. Unless you have specific plans that require you to be out and about/on the go, this is also a very popular time to book a vasectomy. Family tends to be around to assist with daily needs so you can rest and start the new year having family planning needs fully taken care of.
Tips for an easy vasectomy recovery
Plan to miss at least 2-3 of work
Have over-the-counter pain relief prepped for easy access
Have at least 1-2 frozen bags of food (peas, corn, etc.) ready to go to help ease discomfort/swelling
Set up the area of your home where you plan to rest so you don't have to get up and down a lot
Have a ride home from the procedure ready as you will not be able to drive yourself or use public transport comfortably
If you are ready to request an appointment with our practice, you can do so here. You'll have a consultation first with Dr. Martin Bastuba ahead of booking the procedure. 

You can also read testimonials from patients who have already completed the vasectomy procedure here.