Dr. Martin Bastuba, MD FACS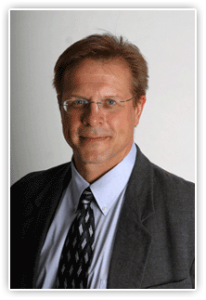 Dr. Martin Bastuba, "the doctor's doctor", is a board certified urologist located in San Diego, California, specializing in microsurgical procedures including the delicate no-needle, no-scalpel vasectomy.
Dr. Bastuba performs over 300 vasectomies per year, utilizing the advanced training he received in becoming a Fellow of the American College of Surgeons. He is proud to be a part of an elite 2% of board certified urologists in the U.S., that specialize in treatments and procedures related to male fertility. A leading vasectomy surgeon in the San Diego area, Dr. Bastuba is often referred to as "the doctor's doctor" as many local physicians and surgeons visit him for superior vasectomy care. Most recently, he has pioneered a customized approach to vasectomy care with the Executive Vasectomy Experience.
Born in Detroit, Michigan, Dr. Bastuba attended college and medical school in his hometown. He completed his general urology training at Emory University Affiliated Hospitals in Atlanta, Georgia. Dr. Bastuba became the first resident physician ever accepted into the prestigious combined fellowship program for male fertility and sexual dysfunction at Boston University School of Medicine. After graduation, Dr. Bastuba moved San Diego and opened his practice Male Fertility & Sexual Medicine Specialists in 1993.
Dr. Bastuba has contributed to numerous research studies in the area of male fertility with multiple publications. Currently, he is a clinical instructor of urology at the University of California, San Diego's School of Medicine. Dr. Bastuba is also a consulting medical expert for local and national television and enjoys being a guest lecturer.
A firm believer in giving back to the community, Dr. Bastuba is an active participant in the non-profit organizations, Angels Foster Family Network, Fertile Hope and Volunteers of America, San Diego.
Contact Dr. Bastuba: San Diego's Most Qualified Vasectomy Doctor »
Medical Qualifications
Board Certified by the American Board of Urology
Fellow of the American College of Surgeons
Advanced Training in Male Fertility
Note: Not all vasectomy doctors have specialized training in male fertility and microsurgery. Check references carefully.
Professional Memberships
American Urological Association
American Medical Association
American Society of Reproductive Medicine
California Medical Association