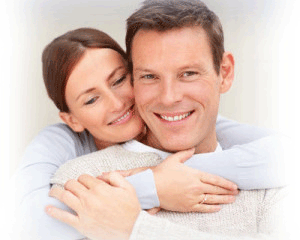 At San Diego Vasectomy Center, the quality of your care is our primary focus. We believe our services are best reflected in the reviews and testimonials from our previous vasectomy patients. View a selection of notes from former patients:
Dr. Bastuba's practice is undoubtedly set up for success. His staff is welcoming and kind. The office environment makes you feel confident in the quality of the service you are getting, and as a physician, Dr. Bastuba instills confidence through his experience and skills. He is very friendly and puts his patients at ease with his sense of humor and charismatic personality. I give Dr. Bastuba and his staff my unconditional recommendation."
– Abel C.
I left a North County physician to come and see you for my vasectomy. I'm only going to do this once and I want to have it done by the best.
I chose Dr. Bastuba to perform my vasectomy based upon his extensive experience. Even though the procedure is not overly complicated, I wanted a doctor that performs the surgeries on a routine basis. Dr. Bastuba and his staff made me feel very comfortable and the surgery was a success. I was in and out in about an hour. I healed quickly and was up and running in no time. My wife and I are very happy with the results and our sex life has improved dramatically.
From the first appointment with Dr. Bastuba, I felt comfortable knowing that the procedure would go smoothly. The day of the procedure, I was put at ease by the staff and even though I was nervous, Dr. Bastuba and his staff talked to me about things I like to do to keep my mind off the procedure. The healing time was short with minimal pain/discomfort.
My experience with having my vasectomy done by Dr. Bastuba was very positive. The appointment was easy to schedule and I had no issues using my insurance. The procedure itself was quick, and the pain was minimal. I felt that Dr. Bastuba communicated very well with me to ensure that I was comfortable. And, by following the post-surgery directions, I think I was able to keep the pain to minimum as well as the recovery time. It was definitely worth the results.
This was the easiest surgical procedure I could have asked for. Expert care and great results far sooner than expected.
Thank you very much for your professional yet personable services. It's nice to be treated like a human being and not just a patient. We appreciate the time and energy you put into resolving my problems. Both you and your staff made me feel comfortable every time. Thanks again!
I just wanted to send along our many thanks. My wife is happy to be off oral contraceptives and our level of intimacy has never been better. The no-scalpel vasectomy technique was quick and virtually pain free. I chose you because of your extensive experience and reputation and you didn't disappoint. I now feel very comfortable referring my patients for any male fertility concerns. Again, thanks from both of us.
Just wanted to say thank you for your skill and expertise… give yourself a pat on the back for a job well done for us. You truly are awesome! Thanks again!
The entire experience was uplifting from the positive spirits helping us along the way to the comforting approach Marty takes in communicating everything about the procedure and specific details of our situation.
We were lucky to have had such a wonderful Doctor!
Everyone was so friendly and knowledgeable. If only we had come to you earlier! We recommend you to all our friends. You are the best male fertility doctor in San Diego!
I want to thank you for taking such good care of my husband!
I don't know if you hear it enough, but thank you for being so good at your job.
I wanted to share my experiences with Dr. Bastuba's office regarding my vasectomy procedure. What I can tell you is that initially I was very scared and nervous of the whole process. It was a very tough decision to make due to the fact of the whole macho thing and never had a procedure done on my body before. However, Dr.Bastuba and his staff made me feel very comfortable and by the time the procedure started, all of nervousness was pretty much gone. During the procedure, Dr.Bastuba talked to me about his past vacations and what he does with his kids on the weekends. This made a big difference for me and allowed me to feel completely comfortable. I had forgotten where I was, and all the fear and nervousness calmly melted away. I would definitely recommend Dr.Bastuba for a vasectomy or any other urology problem.
It was an amazing experience working with Dr. Bastuba and the entire staff. We were so thrilled to be able to continue to grow our family after C's reversal, and we are so thrilled with our two new little boys. We came back today to make sure our family size stays where we want it to be.