Take Advantage of the Holidays: 3 Reasons to get a Vasectomy Now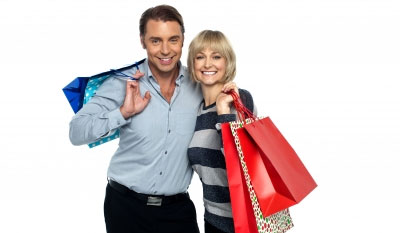 For those who may be on the fence about whether to schedule a vasectomy – now is a great time to contact San Diego Vasectomy Center. Take a break from your work schedule and shopping for presents, and make an appointment for a vasectomy. Vasectomies are safe, effective, and offer an increased level of spontaneity in a man's sex life. If you are still waiting for that last push, we've outlined three reasons to get a vasectomy now and take advantage of the holiday season.
Your recovery can fit into your holiday break.
Of course, everyone's routine is different, but because a vasectomy can offer a short recovery time, the procedure can be scheduled to work around your holiday plans. Most men are able to return to normal, non-strenuous activity just 2-3 days after having a vasectomy. This means that when combined with the holiday season, most men are able to have a vasectomy with minimal affect on their work schedule. A vasectomy is also an option for those with additional vacation days that will not roll over into 2015.
The cost will not further break the bank.
The holiday season can be an expensive time for those who buy gifts for family and friends. Normally, adding the expense of a medical procedure on top of purchasing gifts would be daunting. However, having a vasectomy during the holiday season doesn't have to hurt your budget. Most insurance companies will cover the costs associated with a vasectomy procedure with the exception of deductibles and co-pays. The San Diego Vasectomy Center also takes into account those not covered by insurance by offering the procedure for a reasonable fee.
It's the time of year to treat yourself – and others.
The benefits of a vasectomy extend beyond the individual receiving the procedure. Because a vasectomy is low-risk compared to other long-term contraceptive procedures, such as tubal ligation for women, you and your partner will be able to enjoy a healthy sex life without the concerns others face regarding pregnancy. Vasectomies add a level of spontaneity to intercourse since contraception, such as condoms and the pill, no longer need be considered.
If you are leaning toward getting a vasectomy, the holiday season is an excellent time to do so. For those who still have reservations about the procedure, we invite you to learn about our No Needle No Scalpel Vasectomy.