How to Prepare For a Vasectomy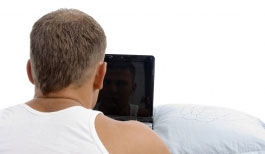 Once you've decided that a vasectomy is the right choice for your sexual health there are a few steps you'll need to take in order to plan and prepare for the vasectomy. The San Diego Vasectomy Center has provided a few tips for future patients in order to help them plan for the procedure as well as the steps they need to take once the vasectomy has been scheduled.
Vasectomy Research and Planning
If you have not chosen your vasectomy doctor, these questions can help narrow down your options:
Have any of your family members or friends had a vasectomy? If so, this is an excellent opportunity to seek out advice and opinions.
Do you prefer a male or female surgeon? Some men may prefer that a male doctor perform their vasectomy, whereas others are indifferent. Think about how you feel about this before you choose the center or clinic that will handle the procedure.
How experienced is your doctor? Experience matters. Make it a point to ask any potential vasectomy surgeon about their experience – how many vasectomies have they personally performed? What are their success rates? At The San Diego Vasectomy Center, our own Dr. Bastuba is known as the "Doctor's doctor" due to his extensive experience at performing both vasectomies and vasectomy reversals – in fact, Dr. Bastuba performs over 300 vasectomies per year.
What type of vasectomy does your doctor perform? At The San Diego Vasectomy Center, Dr. Bastuba uses a technique called the No Needle No Scalpel procedure. This type of vasectomy procedure offers patient's the least amount of pain, side effects, complications, and a shorter recovery time when compared to other vasectomy techniques.
Once you have the answers to the above questions it's time to schedule a consultation with your doctor and discuss your vasectomy options.
What to Expect
Once a date has been set for the procedure, your doctor will provide a list of steps that you will need to take in order to prepare for the big day – most of which will include relaxing and not to worry about the procedure. On the day of the procedure you can expect the vasectomy to last around ten to thirty minutes and that you will wake up from anesthesia feeling a bit drowsy (have a ride home ready), but it should be manageable. Some men have reported feeling an achy in the day or two following the procedure and this discomfort is easily treated with pain medication. Your doctor will recommend that you abstain from intercourse for at least a week and that you spend the first twenty-four hours post-procedure resting.
A vasectomy is nothing to worry about or dread, especially when you are in capable hands. Do your research and be sure to ask any questions or voice concerns that you may have before the procedure is scheduled.