How Soon Can You Resume Intercourse Post-Vasectomy?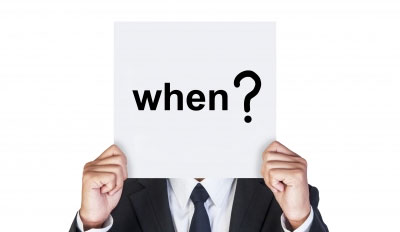 One of the most frequently asked questions before and after a vasectomy is when can intercourse resume once the procedure is complete. The good news is: patients will not have to wait long to have sex post-vasectomy. In fact, it is recommended that patients wait only seven days before having intercourse. Naturally, there are additionally factors that contribute to when an individual is ready and able to resume full sexual activity. Some of which include how the patient is feeling overall, how the affected area is healing (this can vary depending on how closely post-procedure guidelines are followed), and potential side effects – these are usually minimal in nature, but if they are present, it will affect sexual activity.
If a vasectomy patient hopes to resume their normal daily routines entirely as quickly as possible post-procedure, it's incredibly important that he follows the guidelines and advice of his vasectomy doctor.
On the day of the vasectomy procedure, patients should note that they will be groggy when they wake up once the procedure is complete – which means that they will need to arrange a ride home from the center. Patients will then need to commit to a period of genuine rest for the next twenty-four hours. If needed, and this is common, patients can use a bag or ice or even frozen peas on the testicles in order to aide in their recovery. If an ache is present in the testicle area, pain medicine is an option for patients. Of course, pain tolerance will vary depending on the individual, but generally only mild discomfort is expected after a vasectomy. Patients will be instructed to avoid lifting and carrying anything heavy and to keep away from any taxing activity during this time of recovery.
In the first week following the vasectomy, patients will be able to return to the majority of their daily routines, including work within 2-3 days. However, strenuous physical activity will still need to be avoided during this time. It may come to the patient's attention that sexual arousal in the first week post-vasectomy can cause mild discomfort. However, after a full seven days, assuming that no other side effects are present, patients can resume having sex. It is critical that patient's are aware that a semen analysis will need to be performed in order to ascertain that active sperm is no longer present – so until this test is confirmed, please plan on using contraception.
In general, a vasectomy will only affect a small portion of a man's weekly schedule. If post-procedure directions are followed and no side effects are present, then a normal daily routine and sexual activity can be resumed within a short period of time.