Shows to Binge Watch While Recovering from Vasectomy Surgery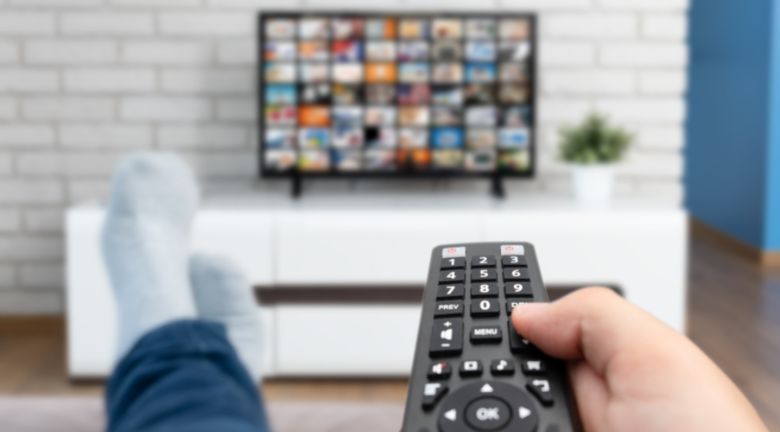 By and large, vasectomies are among the most effective forms of contraception available, with a one in 2,000 chance of pregnancy. If you've made the decision to get a vasectomy, and have successfully gotten through the procedure, you may be wondering, "now what?" Your decisions are not over–you now get to decide how to spend your time recovering.
With a recovery time of less than one week, this simple procedure will not require much maintenance from you. Most leave the procedure with some bruising or tenderness, but that should subside in a few days. In the meantime, sex, exercise, and other strenuous activity are off the table. This is the time to kick your feet up for a few days, get plenty of rest, and binge-watch your way to recovery.
When you're not feeling so animated, put it on TV
When recovering from vasectomy surgery, the best plan of action is to rest as much as you can. Is there a better way to rest than to treat the day like you are a kid home sick, watching cartoons? The good news is that cartoons are for adults too. Shows such as Bojack Horseman and Bob's Burgers are the best kind of pick-me-up when you aren't feeling your best. If you want to go even more classic, The Simpsons and Futurama have hundreds of episodes to choose from.
Shows you "should" watch
Everyone has that one show they haven't gotten around to watching yet. What a perfect opportunity to jump into something you have always meant to watch, but maybe didn't have the time to commit to! If you like crime, shows like The Wire and The Sopranos are right up your alley. Fargo, based on the movie and true story of a murder in the Midwest, is also a thrilling watch. Twin Peaks, set in rural Washington, is a murder mystery involving an entire town of eccentrics. For history and advertising buffs, Mad Men is the perfect show, set in a Manhattan advertising office in the 1960s.
When in doubt…sitcoms
You really can't go wrong with a sitcom. Seinfeld is seen as the best sitcom of all time, and with almost 200 episodes spanning over 9 seasons, you definitely won't run out of content. You can find it on Netflix, and you can start watching from anywhere in the series. If you like Seinfeld, Curb Your Enthusiasm is written by and stars its creator, and carries its same hilarious spirit (just with more explicit cursing). Curb can be found on HBO Max.
If you have a Peacock subscription and are missing your family or coworkers while you're recovering, The Office and Arrested Development are great options. The Office is considered one of the funniest series in modern television–it just gets better the more you watch it. Arrested Development can be found on Hulu, and is an underrated gem telling the tale of a wealthy family desperately trying to save themselves, each other, and their money.
Regardless of how you choose to recover, it's important to rest. Do some online shopping, keep up with your favorite sports team, or just get some good old-fashioned sleep. Vasectomy surgery is minimally invasive, but it's still surgery, so make sure you take extra care of yourself.